We believe that everyone has the potential to turn their dream into a concrete vision. Think about the things that you love to do and would be willing to do it part-time and some day turn it into a full-time business.
We also offer relationship/dating coaching to help you identify if it's you or if it's them!

We can help you visualize your plan, understand what resources are available to you and how to get started!
We believe that when you do what you love and love what you do it will not feel like work.
Please note that our Coaching/Mentorship services are not covered by health insurances.
Rates start at $200 for a 2 hour intake and planning session.
Each subsequent virtual meeting is $150 hour.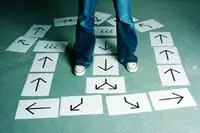 Call 347-503-8625 or email [email protected]